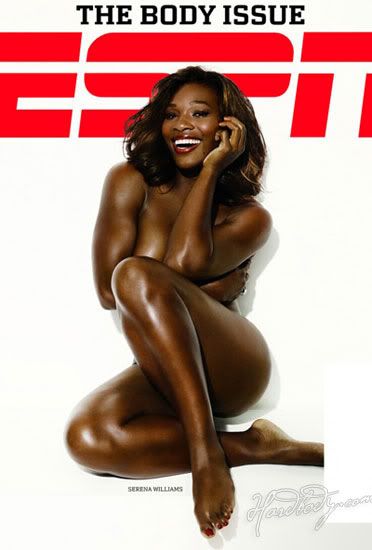 A sellout around the United States last week by the launching the Body Issue of "ESPN: The Magazine." The periodical profiled athletes and their physiques and included an image of Phil Hellmuth, Scotty Nguyen, Jennifer Harman and Daniel Negreanu playing poker in the nude.

Apart from poker, other sports showcased in the magazine include boxing, bull riding, golf, baseball, Motocross, NASCAR, basketball, hockey, football, soccer, softball, swimming, surfing, tennis, track and field, and mixed martial arts.

The latest ESPN's Body Issue shocked the poker industry with some of the best poker player's nude photo. As poker players they concealed theirselves to others in poker tournaments so that they can bluff their way to victory, now they have revealed a lot of themselves in this latest publication.

According to cardplayer.com's interviews:

"We've always been committed to showing fans a different side of the sports and athletes they love," said Gary Belsky, editor-in-chief of ESPN The Magazine. "This issue, from the amazing photos to the innovative journalism, is just our latest effort to do that. We're very happy with the results."

"Yikes," said Jennifer Harman when she was reminded that ESPN The Magazine's Body Issue.

Jennifer Harman holds 2 World Series of Poker bracelets in open events. In 2000 She won in the Deuce to 7 Draw event and in 2002 she won Limit Hold'em event.

Jennifer Harman admitted that she was nervous about the shoot but went ahead on the assurance of a friend. She said; "I got a phone call from one of my friends at ESPN. He said that it was going to be a good shot and that it would be done with a lot of class."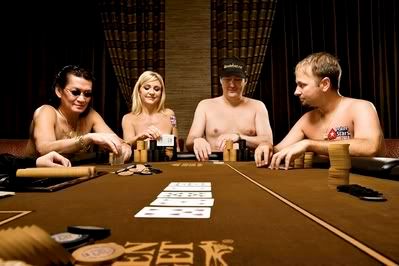 Daniel Negreanu wasn't overly concerned about stripping off after he learned off the other poker players taking part. He said; "It's not like they were going to have Patrik Antonius or Gus Hansen there. I can fit in with this group."

Daniel Negreanu or otherwise known as "Kid Poker" was born on July 26, 1974 in Toronto, Ontario, Canada to Ann and Constantin. After ten years, Daniel has achieved possibly the greatest live tournament results record ever seen. In 1998 at just 23 years old, he became the youngest ever player at the time to win a World Series bracelet, after taking down the $2,000 Pot Limit Hold'em event. This was to be the start of an incredible run of success at the WSOP, one that still shows no sign of stopping today.

Negreanu joked; "I worked out I had a nice tan going. I sucked my belly in and I was good to go."

"This was the only co-ed photo shoot we did for the magazine, so that's huge," said Sarah Turcotte, the general editor for ESPN who worked on that particular photo shoot. "To go topless in front of your competitors, that's tough…But the other players immensely respected Jennifer going into it, having already competed with her in high-stakes poker games."

The entire photo shoot took about two hours, according to Turcotte.

"The atmosphere was pretty laid back, pretty easy going, a lot of laughing going on," said Harman. "I felt comfortable. I've known these guys forever."

The Body Issue of ESPN The Magazine are now available, get your copies now!