Phillip D. Ivey also known as the Tiger Woods of poker (a title which he is somehow uncomfortable with) or "No Home Jerome" (it was taken from the ID card he secured to practice in Atlantic City in his teenage years) was born on February 1,1976 in Riverside, California.



An American poker player who won five WSOP bracelets and a WPT title, making the final table eight times. When he was just three months old, his family moved to Roselle, New Jersey where he grew up and eventually learn how to play poker.

When Phil was just eight years old, his grandfather taught him how to play a five card stud where they play pennies a hand. Hence, start of his love for gambling.

By the time he was 16, Phil Ivey was a regular in a home poker game that was hosted by his friend's father. Ivey was a great deal better than everyone else at the table and soon got tired of taking all of their money. He lusted for a bigger challenge, and soon set his eyes on Atlantic City. When his family and teachers asked him what he wanted to be when he grew up, Ivey would confidently respond "a professional gambler."


He is only 27 years old but has been playing poker professionally for 10 years. He is a strong seven card stud player in addition to being a strong No Limit player, as evidenced by his win at the 2002 World Series of Poker and his placement at the final table in the 2003 event. Eventough he is focusing more on cash games than tournaments, his tournaments accomplishments is proof enough to say that he is one of the best poker player of all time.

Over the years, Ivey built up quite an impressive resume in both tournament and cash game play. Barry Greenstein once remarked that Phil Ivey was the best tournament poker player in the world, and the only player to successfully transition from tournament poker to beating the "Big Game".


Phil loves high stakes action. He is known for risking large amounts of money betting on sports. Phil just loves to bet on almost anything.

In terms of internet betting, Phil is a part of the design team of a certain online casino. He is often seen playing high-stakes cash games. These are Phil's online poker aliases: "Phil Ivey" and "joe buttons."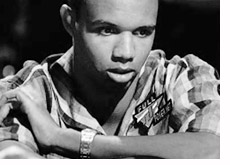 There is no doubt that Phil Ivey is one of the popular and best poker players of all time. The one who needs no introduction and often regarded as the best all-around poker player in the world. One of the few who has consistently beaten the "Big Game". He is a true gambler and has no fear with a limitless backroll.